Sussex Most Renowned Hog Roast Company
Parties are fun. Everyone loves a big celebration. It is a chance for people to get together, to catch up and enjoy good food and drink. Well-organised corporate events can also be very enjoyable. But, for the host, these big parties are often stressful. Organising the food is a big task, that the hog roast Sussex team can take care of for you.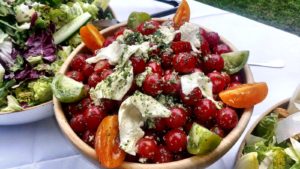 If you're actually thinking of hiring caterers for your local party or event, Hog Roast Sussex can provide a fantastic culinary experience. We're professionals with lots of experience of catering all kinds of celebrations and occasions in many kinds of locations and for varying numbers too.
Maybe you're planning a tasty hog roast party in your back garden for just a few guests, or your wedding reception meal for 50 with several courses of fancy food, or perhaps a huge corporate event where several hundred guests are invited to devour our famous pigs in buns. We can easily cater all of these and more and in just about any location, due to the fact that our hog roast machines are portable, lightweight and run on gas, so we can even cater in a remote location or on a beach if you like!
Tasty hog roast feasts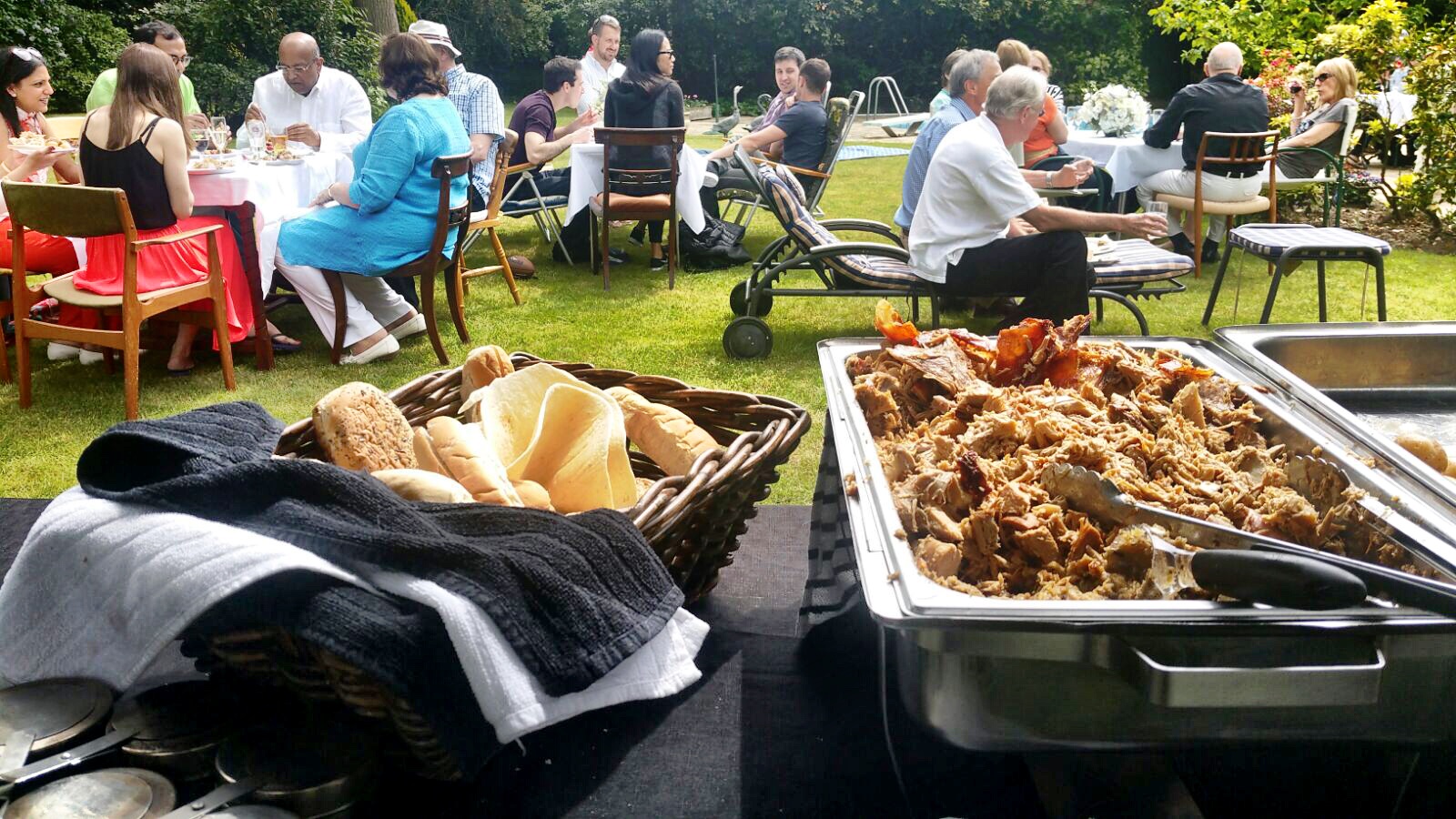 Of course, our speciality is roasted hogs, but we also offer a range of other tasty spit roasted meats. Whole turkeys, ham joints, chickens, beef and lamb all look spectacular turning slowly on a spit. The meat goes a lovely golden brown, and the aroma is wonderful. Anything cooked in this way is always succulent and tasty, so your guests are sure to be impressed.
We can take on all of the responsibility of providing any quantity of tasty food for your guests. Our chefs, waiters and backroom staff are all experienced and fully qualified.
An unbelievable choice of side dishes
At Hog roast Sussex, we believe that the customer is king, so we work hard to serve the food you really want for your corporate event, wedding or party. That means we offer an almost endless list of side dishes for you and your guests to enjoy.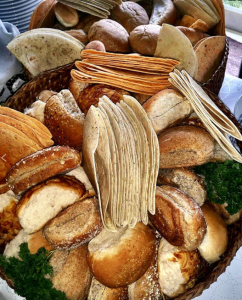 Just take a moment to have a look at our menus. There you will find rolls, stuffing and applesauce, so if you do opt for a roasted hog it can be served in the traditional way that everyone loves.
However, we are far more than just a hog roast caterer. We also offer a full buffet, or carvery service. In addition, if you want your guests can be served at the table, which is a great option for weddings, or corporate events.
Regardless of how big your event is or what way you want the food served, we offer plenty of choice. There are salads, sauces, finger food platters, desserts, gravies, seasonal vegetables, potatoes and a range of other dishes available, on our menu.
Choose what you want
All you need to do is to take a few minutes to choose the dishes you want, and let us take care of everything from there. Providing great food for your guests really is as simple as that. If you prefer to do the cooking yourself, no problem, you can also hire a hog roast machine from us.
To order your feast from Hog roast Sussex all you need to do is to fill out the quote form on this website.